How to clip the device onto a violin

A scroll of a violin is the recommended place without corrupting the original sound of a violin. To prevent your violin from any physical damage, please remove the device after use.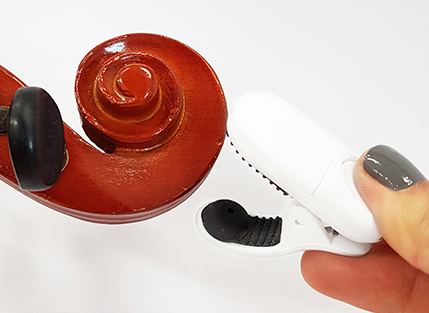 How to connect the device With a smartphone

Go to device setting screen in the app.When the device list is displayed, Tap 'connect' button. The Status LED will softly blink yellow when the device is successfully connected.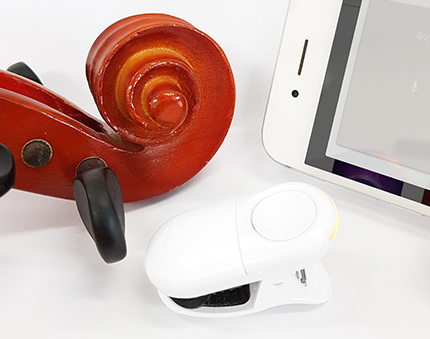 How to tune a violin

Bounce or bow the strings of the violin.And rotate the peg to adjust according to the direction of the arrow on the screen.When the tuning is completed, the color of string turns green.By selecting the peg of the string, you can tune one string you want.